Nouveautés musicales du 12 novembre : Rise Against, Korn et The Tea Party
Élodie Déry
vendredi 12 novembre 2021 06:33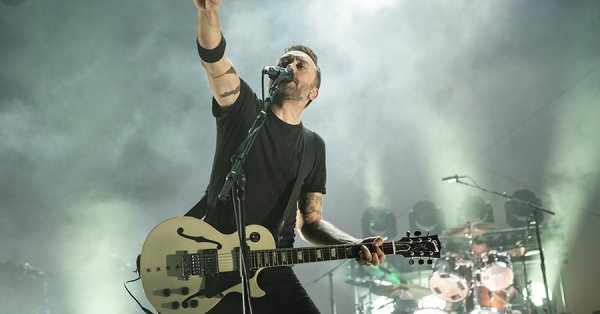 RISE AGAINST - NOWHERE SESSIONS (EP)
La formation de Tim McIlrath dévoile un EP qui comporte des versions lives de ses chansons ainsi que 2 covers!

1. 'Talking To Ourselves'
2. 'Broken Dreams, Inc.'
3. 'Fortunate Son' (CCR)
4. 'Nowhere Generation'
5. 'Hybrid Moments' (Misfits)
6. 'Savior'
Gros coup de coeur pour le cover de CCR sorti hier, pour le jour du souvenir.
KORN - START THE HEALING
Le groupe a annoncé cette semaine qu'un nouvel album est en route! Requiem sera disponible le 4 février 2022.


THE TEA PARTY - HOLE IN MY HEART
Cette chanson sera sur l'album Blood Moon Rising qui sort le 26 novembre prochain.
COHEED AND CAMBRIA - RISE NAIANASHA (CUT THE CORD)
Écouter
REJ AGAINST LE MATIN - Nouveautés musicales de Rise Against, Korn, The Tea Party et Coheed And Cambria